Leucanthemum vulgare; ox-eye daisy, common daisy [Asteraceae] 1-2' perennial which often grows in dense rhizome-linked colonies. Heads solitary, 1-2" wide, with 15-35 slender white rays and a yellow disk. Long, narrow, alternate leaves, widest and shallowly-lobed at the top, and deeply lobed below. Fields, roadsides, and waste places. Flowers from late spring to early fall. Introduced from Eurasia, ecologically invasive. [137]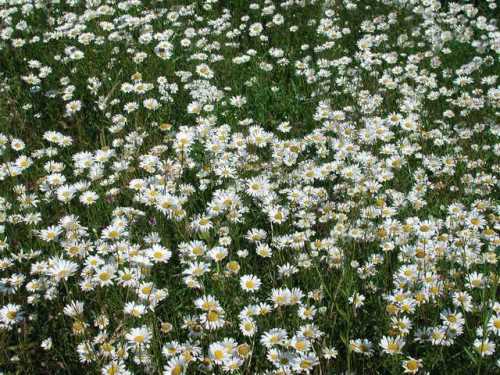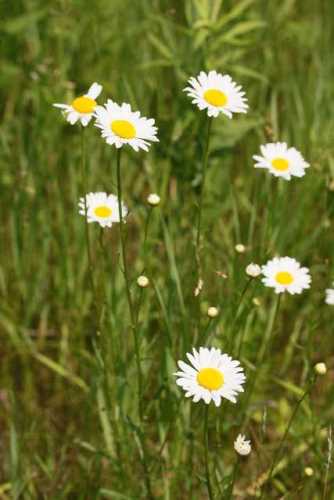 Copyright information:
The images contained in the COMMON PLANTS of WISCONSIN web site may be freely used for non-profit, educational purposes, as long as complete citation information is included.
Use in any copyrighted document or any web site is prohibited without specific permission of the University of Wisconsin - Stevens Point Department of Biology. Please contact Webmaster for more information.
Copyright 2003, 2007, 2013 University of Wisconsin Board of Regents